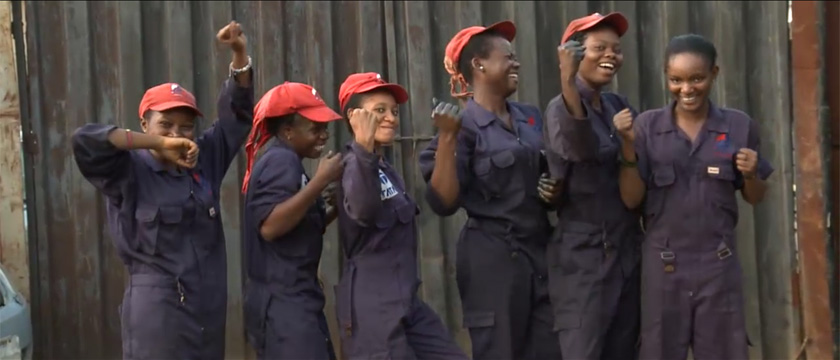 Empowerment/Women's rights
Discover the Shamengo pioneers who care for others!
Sandra Aguebor
Lagos / Nigeria
I keep women off the streets by training them to be mechanics
Sandra wants to put an end to the false promise of work in Europe that lures many Nigerian women into the hell of prostitution. Her tactic? She's created a series of car repair shops in Nigeria run by women where women can train to become "Lady Mechanics". The program proves in a striking way that the country holds the keys to its own economic prosperity.