I recharge my phone while getting fit
Georgie loves combining business with pleasure! She manufactures fitness machines that are installed in parks and schools, motivating her troops with technology that converts lost energy into free energy. It's such a good idea it might even get you pedalling harder!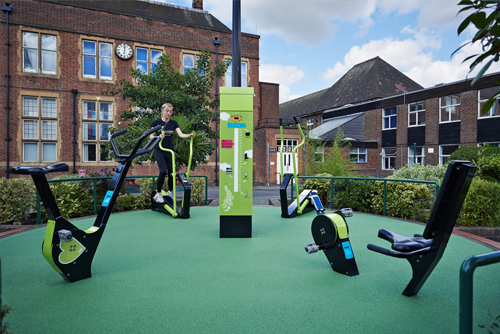 13 January 2016
In France, battery-charging bikes are popping up in a number of SNCF train stations. These machines, which facilitate our nomadic lifestyles, are being installed in city centres… A good time to revisit our Shamengo pioneer Georgie Delaney, the brains behind this ingenious concept.