I use oyster shells to make paint.
What to do with the oyster shells that pile up from year to year along the coast of Brittany? Martine found one way to make use of them, and if you've driven down the motorway lately, you've probably seen it in action.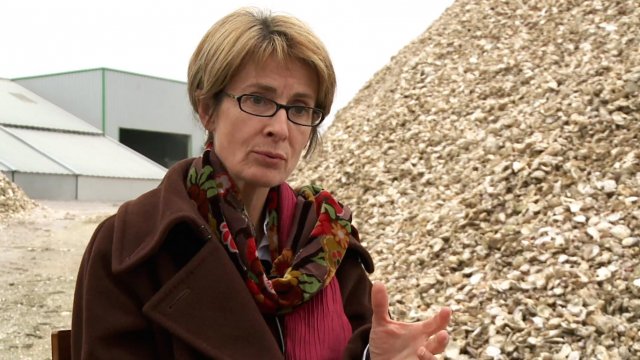 16 February 2016
For the Shamengo Villa, the Kervellerin plant is producing biodegradable 3D-printed objects made from recycled materials like oyster shells.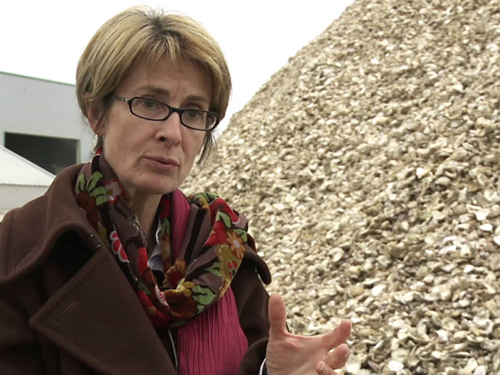 17 December 2014
In partnership with the l'Université de Bretagne-Sud, our pioneer Martine Le Lu, who recycles waste oyster shells, has developed a new biodegradable filament to print 3D objects.