VILLA SHAMENGO PARTNERS
They share their skills, expertise or innovation
PUBLIC AND PRIVATE INSTITUTIONAL PARTNERS
ADEME
ADEME, a public agency, is fully involved in the implementation of public policies in environmental, energy and sustainable developments. It contributes to the financing of projects, research and implementation, in 5 areas of intervention: waste; polluted lands and wasteland; energy and climate; air and noise; transversal actions.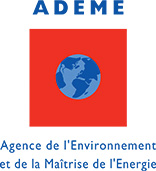 Eiffage
Eiffage positions itself as an ecologically and socially responsible actor. From Phosphore, its prospective laboratory for sustainable cities, to Astainable®, a digital urban design tool, Eiffage provides innovations to the construction of a sustainable future. The group, furthermore, pledges, through the Eiffage Foundation, its contribution to general interest association.

La Maison écocitoyenne
The mission of the Eco-Citizen House is to enable the Bordeaux people, starting with elements of their individual lifestyles, to act on a daily basis, to change their mindset and provoking the desire to act. Listed in the Agenda 21 of the city, it is at the same time a resource centre, a place of exhibitions, a living space and an area of exchange, encouraging  eco-citizenship and the preservation of the planet to become everyone's business.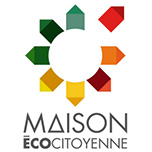 Aquitaine Croissance verte
This association created on the initiative of the Regional Council is a consortium of innovative and eco-responsible entrepreneurs from the Aquitaine region. It views sustainable development a drive for growth. Its aim is to develop economic activity and employment in 'green' areas in the New Aquitaine region.

Promising
Shamengo is a partner of the program Promising driven by the University of Grenoble-Alpes. Promising's ambition is to develop a culture of innovation and creativity skills adapted to complexity and transversality of practices and needs for agility of our 21st century society through active, interdisciplinary and open pedagogical method.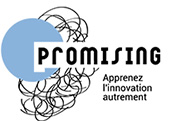 ESD
The ESD, Superior School of Digital studies, is a veritable crossroads of the numerical world that brings together the skills of a communication school (École supérieure de publicité) and one of the first design schools in France (École de Condé). Its innovative teaching approach identifies the challenges of the digital revolution and is based on the best know-how of the digital eco-system.

Ecole de Condé
Specialized in the training of design, graphic arts, photography and heritage restoration, the Ecole de Condé is a strong institution with 9 campuses in France and Italy. It is the only school to offer a cross-disciplinary program of design up to the master level. Shamengo is a partner of the Ecole de Condé de Bordeaux