We shine a green light on factory emissions
These two artists target factory smoke with a huge green laser. It's the best way to surprise passers-by and encourage them to think about the air pollution we generate.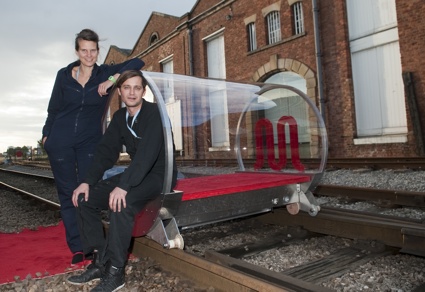 13 May 2015
The Anglo-German artist duo Hehe – Helen Evan and Heiko Hansen – are back with an urban project called "Metronome". They've applied their creative touch to the disused Paris highline railway for a poetic journey combining art, design and technology.