My refrigerator works without electricity
A maker of traditional clay jars, this Indian artisan had the idea to improve his technique by making refrigerators using the same principle. The inner temperature is 15 to 20 degrees cooler than the outside temperature. Refreshing!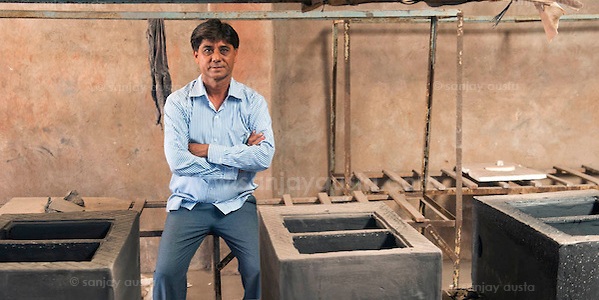 4 November 2015
Après le succès retentissant du réfrigérateur sans électricité, Mansukh Prajapati pousse plus loin l'innovation : il est en train d'élaborer une maison capable de maintenir une température idéale, sans électricité.