OUR PARTNERS
They assist and support us, each in their own way
Novamont​
Evolution of technologies, uses and mobility, environmental and social emergencies, etc. Beyond transportation safety, the problems encountered by SNCF Réseau evolve and become more complex. The answer to these challenges is based on innovation and sustainable development, the preservation of resources and biodiversity.

Harmonie Mutuelle
The reciprocity of the impacts between health and the environment is the environmental protection strategy of Harmonie Mutuelle.
The health/environment link has four facets: ecology, working environment, socio-cultural environment and housing. This is why France's first mutual insurer is committed to Shamengo.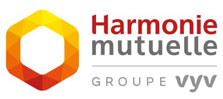 Fundación Pensar
The Pensar Foundation is a Mexican agency whose main activities consist in: 1. developing relationships between governments, civil society and entrepreneurs to promote the growth of more sustainable and equitable companies; 2. engaging deep thinking on the interconnections between the different fields of knowledge.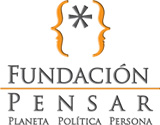 Social 3.0
Social 3.0 backs young social enterprises starting out in Paris (the city and the region) by managing a community of social networking users. Having common mission and values, Shamengo and Social 3.0 are partners to bring to their respective community even more useful and unprecedented information.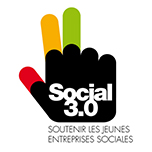 Efrei
Throughout its 80 years of existence, Efrei has been able to rise up to the challenge of technological advancements and become one of the best schools in the training of civil engineering in computer science and digital technologies. The students of Efrei have designed and developed the application 'Villa Shamengo' used at the Villa Shamengo booth at COP21 in 2015.

ÉNSA-V
The National School of Architecture of Versailles prepares architects to practise numerous professional activities in their field and is ready to fulfil new missions to respond to the sociological, economic and ecological complexities of the world around them. It is one of the 20 public Schools of Architecture that deliver, in France, the state diploma of architecture.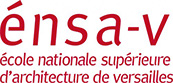 Mr Mondialisation
Mr Mondialisation is a francophone citizen think tank with international objectives. Its goal is to feed the free dialogue in the public arena about current global and local topics. Mr Mondialisation is definitely humanist in its approach, fighting for human and universal rights, but also for 'the rights of Earth' against the temptations of consumer society.

Femmes internationales Murs brisés (FIMB)
FIMB is a network of networks, partners and individuals, which, since 1990, has been working to build bridges beyond borders, affiliations and ideals, gathering resources, skills and know-how. In a world lacking a sense of direction, thanks to their sensibility and commitment, women are a force in service to humanity.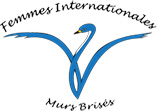 7sky.life
7sky.life is a Swiss platform that promotes positive initiatives to change the world. It gives a voice to citizens by publishing testimonies that raise awareness. Its community brings together people from all sectors of society, united by only one goal: to personify the change we want to see happen on a global scale.