The Pioneers
Our pioneer meets with… Obama!
19 February 2014
Seven minutes with president Obama is something that Petra will not forget...
During his one day-visit in Stockolm, Obama insisted on meeting with three entrepreneurs representative of the country's dynamism.
He went to the Royal Institute of Research to take a look at the latest resarch in energy solutions, he had a meeting with Volvo, and afterwoods met Petra and discovered Solvatten.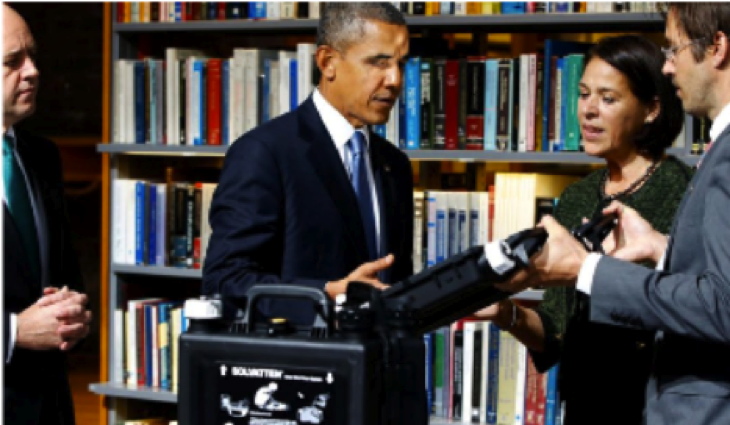 President Obama has congratualted our pioneer on her innovation, and insisted on technologies as the solution towards 'global change'.
Who will be next to fall for Solvatten? To be continued…