The Pioneers
Solvatten's been recognized as one of the top water initiatives in the world !
19 February 2014
Our swedish pioneer is so popular these days ! Since the 1000 Pioneers event, she has been everywhere !
Petra created Solvatten, a water purification system that works thanks to the simple heat of the sun. It enabled access to water to thousands people, mostly in African countries.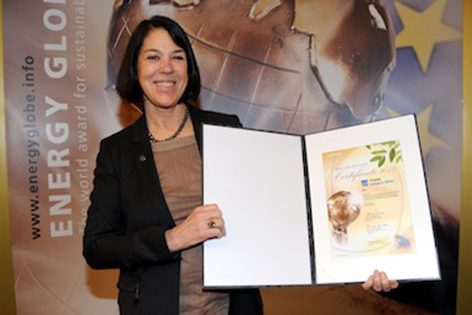 She didn't need anything else to make her known worldwide and even the American president Barak Obama visited her to congratulate her ingenuity.
Last month, Petra received the very prestigious 'Energy Globe Award', an international price designed in 1999 to highlight the best innovations in the following category: category water, category earth, category fire, category air, category youth.
Petra went to the awarding ceremony in Sazlburg, where she talked about tomorrow's challenges in the water domain.