The Pioneers
Birds seek flight base
24 December 2013
Our high-flying pioneer Christian Moullec and his geese will soon no longer be to take off from the Tronquières airport in Cantal, France, thanks to a new European directive.
Caring for others
Mots-clés :
Animal welfare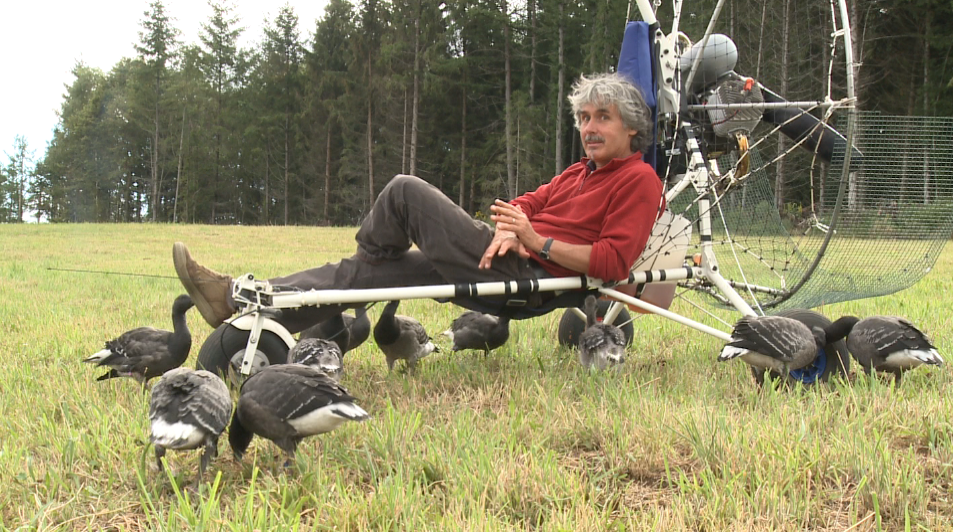 According to Christian Moullec, his geese would have to take off "like conventional aircraft from the runway, following very specific and onerous regulations."

As a result, Christian is on the lookout for a new site to serve as the flight base for his flock. Will they be able to stay in Cantal or will they have to relocate?
If you can provide a plot of land for Christian and his geese, please contact us!

For more information, see the complete article at lamontage.fr