Villa Shamengo
Shamengo Villa attracts design talent
21 November 2016
Partnership with Ecole de Condé and ESD Bordeaux
Creating with ethics
Mots-clés :
Civic action, Collaborative economy, Eco-design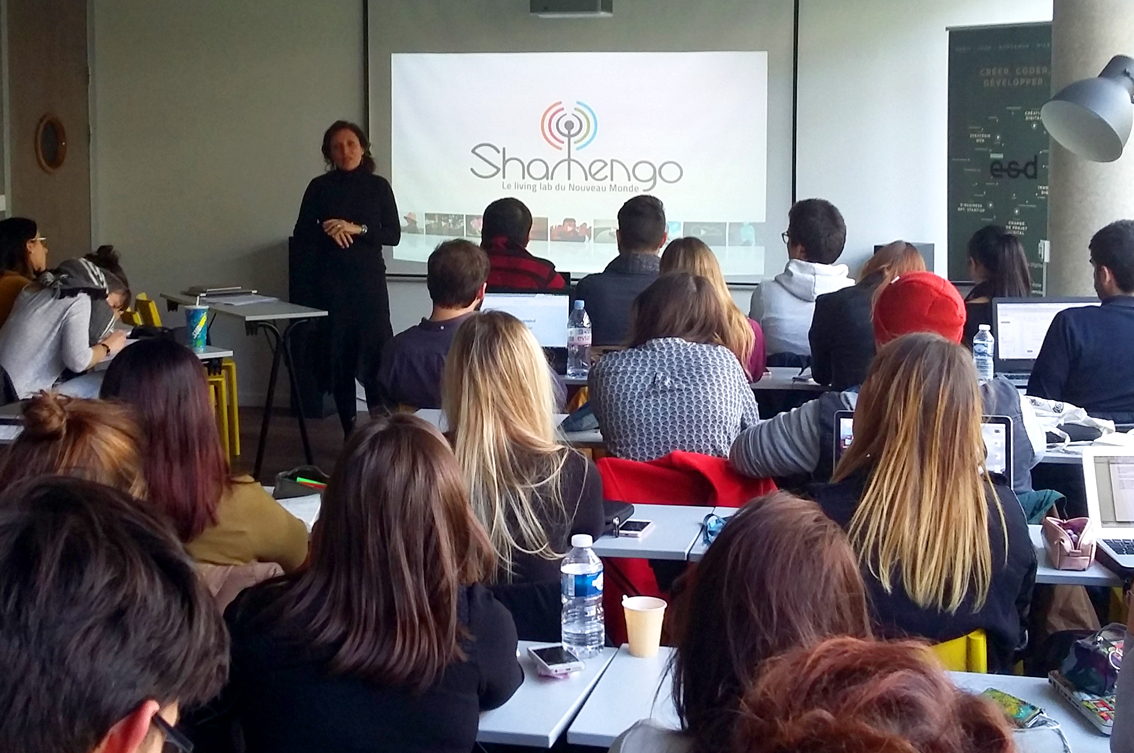 We are very proud to announce an academic partnership with two schools in Bordeaux – the Ecole de Condé and the Ecole Supérieure du Digital – as part of the Shamengo Villa project. These two institutions dedicated to design and communications are particularly active in the Bordeaux region.
50 Master's students from the ESD Bordeaux – École Supérieure du Digital – and Global Design Research Innovation program at the Ecole de Condé will spend three months working on the technical, functional and digital features of the future Shamengo Villa. These creative minds will design the look of the building, which aims to bring together the best of green and social innovation. The Shamengo Villa has won the students' enthusiasm with its international dimension and universal values.