Press review
Shamengo at Tuesdays at ARENE in Paris
21 June 2016
On Tuesday, June 14, Catherine Berthillier was the guest speaker at ARÈNE Ile-de-France, the regional agency that supports French territories in their efforts to transition to green energy. She hosted a conference on innovation at the heart of the transformation of the territories.
Protecting the planet
Mots-clés :
Fight against global warming, Green Tech, Pollution reduction, Renewable Energy, Sustainable mobility, Waste management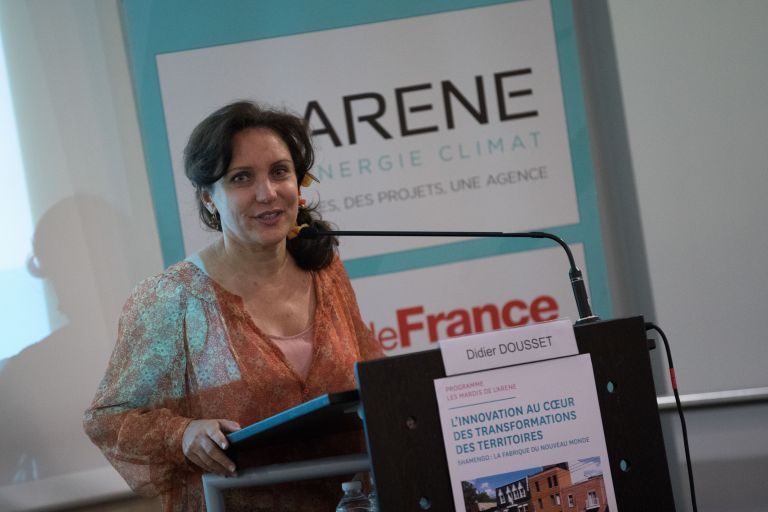 The concept of the morning was to combine testimonials from Shamengo pioneers with innovative projects being developed in Paris. Catherine Berthillier, founder of Shamengo and Didier Dousset, president of ARÈNE, opened the conference, highlighting the importance of synergies among the innovators who are working to meet the environmental, economic and social challenges of the 21st century.
The complementary aims of ARÈNE and Shamengo, which unites an international community of pioneers, can stimulate innovation in the Paris region. Pascale Ceron, Communications Director at ARÈNE praised the joint approach: "Illustrating with video is more effective because in a very short time we show that innovation is possible and can be emulated. It is stronger than a PowerPoint presentation or a testimonial. We wanted to prove that what's being done around the world can be implemented in the Ile-de-France. There is a real momentum: the environmental and energy transition is possible. And it will happen because of people on the ground. By introducing them to one another and starting dialogues we move forward."