Press review
Will electric buses save Paris?
01 June 2016
Air pollution affects more than eight in ten citizens in the world. To improve air quality, the city of Paris has begun to replace its diesel buses with fully electric vehicles.
Protecting the planet
Mots-clés :
Fight against global warming, Pollution reduction, Sustainable mobility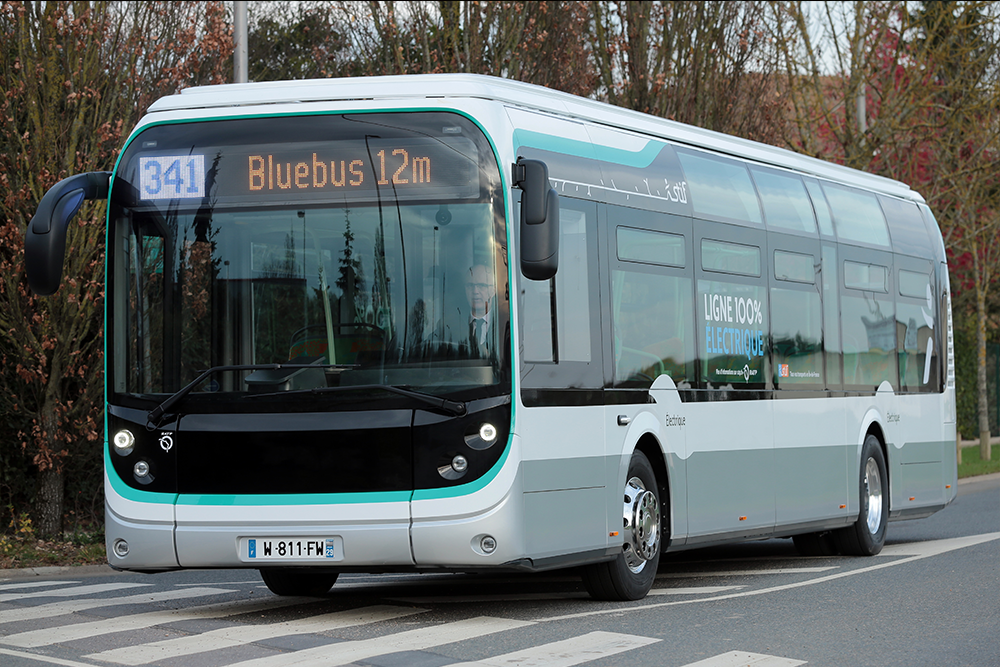 On May 12, the World Health Organization (WHO) announced that the level of fine particulates in urban areas increased by 8% over the last five years. Although the situation is more or less under control in the wealthy countries, air pollution is worsening in developing countries.
Among the proposed solutions, the introduction of electric public transportation seems the most advanced. According to a report in March 2016 cited by the UN Climate Convention, the electric bus market could grow by 17% per year by 2021 to more than 30,000 vehicles worldwide, amounting to around 15 billion euros of turnover.
The city of Paris has started running its first fully electric standard bus on line 341 (Charles de Gaulle star> Porte de Clignancourt). By end 2016, 23 of these BlueBuses, manufactured by the Bolloré group, should be serving the line.
The Bolloré group is neither the only nor the first company to roll out electric buses on the Paris network. Since late December 2015, RATP has been trialling vehicles from four different manufacturers (French Heuliez Bus, Spanish Irizar, Polish Solaris and Chinese company Yutong in partnership with French company Carebus) on line 21 in Paris and 147 in Seine-Saint-Denis.
In the Paris area alone, the bus plan launched by the RATP sets the target of a 100% ecological fleet by 2025, with 4,500 vehicles needing to be replaced (80% pure electric and 20% running on biogas).
And if you are not fan of public transport, there is always the option of an electric car or—or even the folding electric car invented by our Spanish pioneer Carlos Fernandez!