Press review
The shipping container: an almost smart home
16 May 2016
In France, the housing sector represents over 20% of greenhouse gas emissions. The use of maritime shipping containers has been put forward as a solution to provide transportable, recyclable and low-cost dwellings. But their energy performance leaves much to be desired.
Creating with ethics
Mots-clés :
Sustainable housing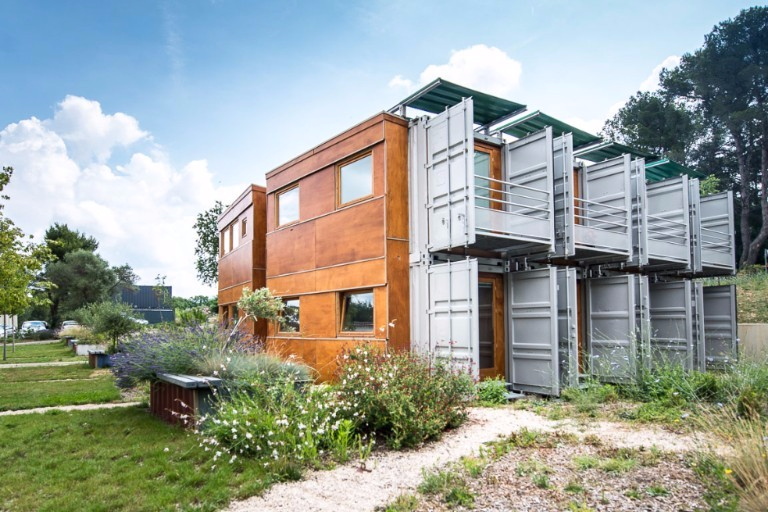 Currently the drawbacks to using shipping containers as modular homes are energy performance and thermal comfort. To address these issues, the Cadarache Cité des Energies and the La Varappe Group signed a new contract for research and development on April 20, 2016.
The goal of this collaboration is to find and integrate innovative technologies to reduce energy consumption, optimise thermal insulation and ensure summer comfort by enhancing natural ventilation. For this, the Cité des Energies will receive a container in June 2016, to equip it and test it under real weather conditions.
For the La Varappe Group, the main challenge is to provide improved modular buildings, pre-built and optimised before they leave the factory. Given the growing need for temporary, technical or living spaces, an industrial sector could be created as a result of this project, which is scheduled to last one year.
Founded in 2011 and located on the CEA Cadarache site, the Cité des Energies mission is to improve the competitiveness of Mediterranean companies in the renewable energy field in 3 strategic areas: solar, biofuels from microalgae, and energy efficient buildings.
To learn more: Cité des Energies and Groupe La Varappe