Villa Shamengo
Shamengo Villa: constructive exchanges at MIPIM
23 March 2016
The 27th-annual MIPIM was held in Cannes March 15-18. Shamengo took part as the special guest of the Bordeaux Métropole, which hosted a booth at the event. For Catherine Berthillier, it was an opportunity to present the Shamengo Villa project to some of the 23,000 visitors.
Creating with ethics
Mots-clés :
Collaborative economy, Sustainable housing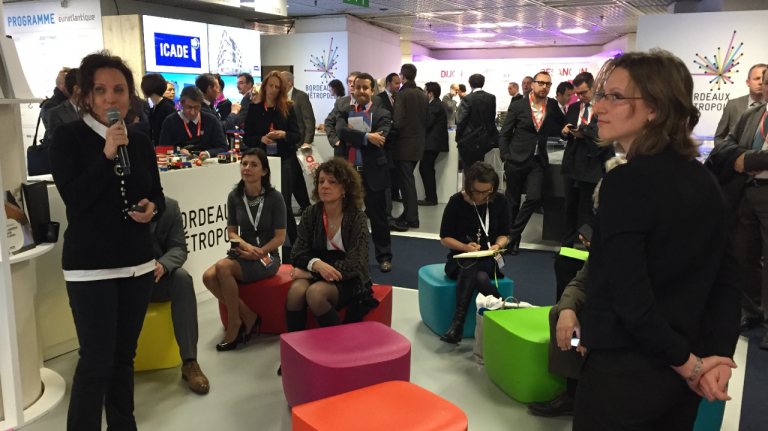 MIPIM is the international high mass of real estate professionals. This prestigious marketplace brings together experts from around the world—the perfect audience for Catherine Berthillier to introduce the the Villa project at the Bordeaux Métropole stand, on the morning of Wednesday, March 16.
Addressing in turn the economic, environmental and educational aspects of the Shamengo Villa Bordeaux, Catherine attracted the interest of heads of institutions, architects, developers and investors. The presentation led to a number of meetings and constructive dialogues—further propelling the Villa project down the road to success. Several partnerships are expected to emerge as a result of connections made at MIPIM. Stay tuned!