Press review
Learn French with Shamengo and TV5 Monde
09 March 2016
Since June 2015, the video portraits of our pioneers have been used as educational tools on TV5 Monde sites for learning and teaching French. In 6 months, these online tools have received more than 20,000 visits from teachers and more than 120,000 visits from students.
Caring for others
Mots-clés :
Innovative pedagogy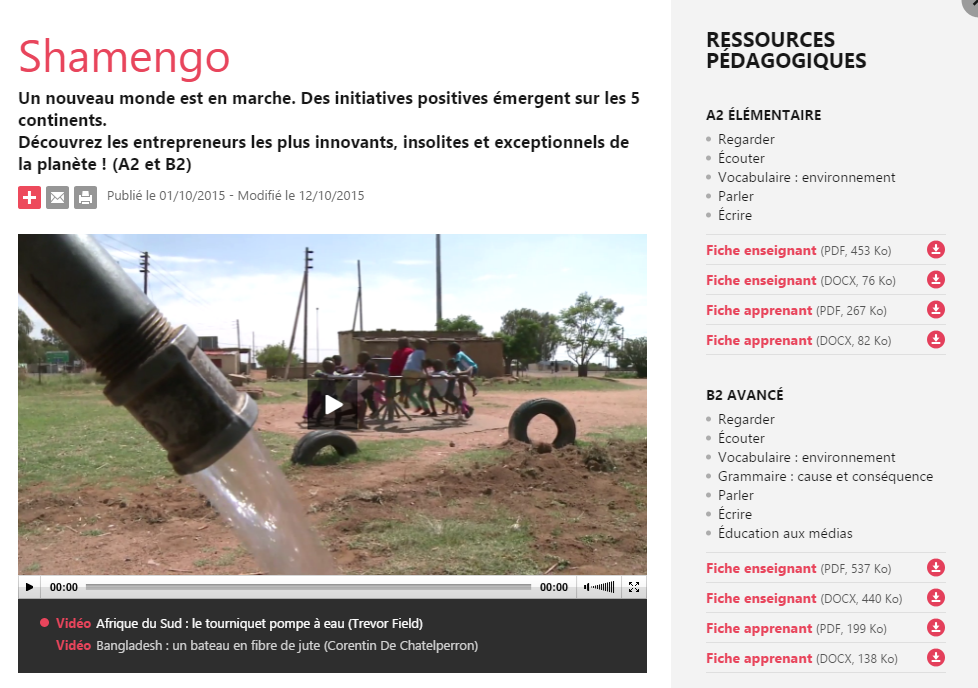 Takao Furuno (Japan), Rainer Novalk (Estonia), Trevor Field (South Africa)..in total 6 video portraits of Shamengo pioneers currently serve as teaching aids for learning French, with comprehension, vocabulary and grammar exercises.
The utility of these online teaching tools is beyond any doubt: Internet users, teachers, and beginner, intermediate and advanced students have all taken advantage of the platform. In addition, attendance statistics confirm that the values Shamengo stands for are particularly attractive to younger generations.
Find us at: www.apprendre.tv5monde.com
and www.enseigner.tv5monde.com