The Pioneers
A First Lady at Lady Mechanic
03 March 2016
Our pioneer Sandra Aguebor was visited by Daniela Schadt, wife of the German President Joachim Gauck. It's an opportunity to (re) discover this Nigerian NGO that rescues at-risk women by offering them employment.
Caring for others
Mots-clés :
Empowerment/Women's rights, Equal opportunities and social cohesion, Innovative pedagogy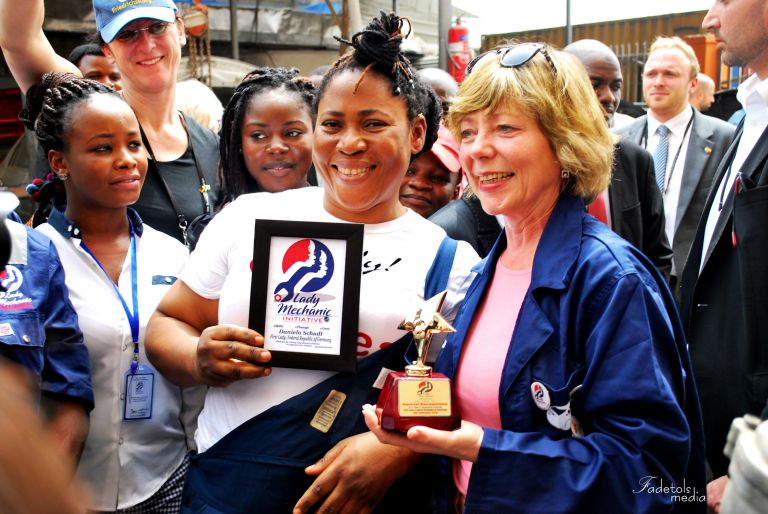 On 17 February, the first lady of Germany visited Lady Mechanic rehabilitation workshops in Lagos. She was able to talk with the founder of LMI, Sandra Aguebor, and her students. After her visit, she gave her impression of the programme: "I am surprised to see these girls work so joyfully and with such dignity."
In 10 years, the Lady Mechanic Initiative has trained over 700 women as auto mechanics to reintegrate them into civil society and offer them a future. Most have since created their own LMI garage. Others found employment in large car assembly companies such as Toyota Nigeria, Mercedes or Tata Motors … They're on a roll!
To learn more: www.ladymechanicinitiative.org/