The Pioneers
Martine Le Lu joins the Shamengo Villa
16 February 2016
For the Shamengo Villa, the Kervellerin plant is producing biodegradable 3D-printed objects made from recycled materials like oyster shells.
Protecting the planet
Mots-clés :
Green Tech, Pollution reduction, Waste management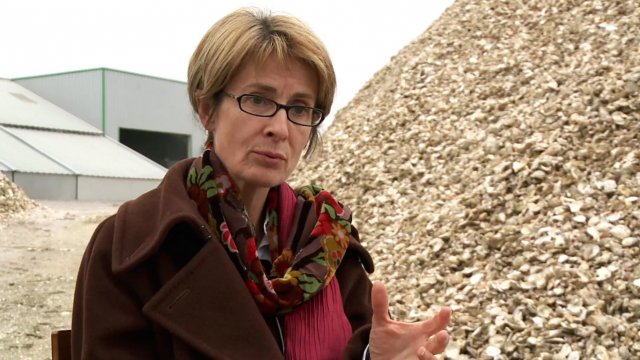 Martine Le Lu, General Manager of Kervellerin and one of our first Shamengo pioneers, expressed her enthusiasm for the project: "Shamengo is a story of people and materials … that move against the tide of our consumer society. We think and work differently, but we build together." Martine was delighted to join in the project of constructing the Shamengo Villa.
For sixty years, the Breton company Kervellerin has been developing a range of eco-products, from marine natural resources, algae, oysters, scallop shells, slipper shell snails and more. These products are used in a wide variety of sectors including cosmetics, health products, water treatment, fertilizer, soil, animal feed supplements and industry.
To find out more: www.usinedekervellerin.fr