Villa Shamengo
The Shamengo Villa: voyage to Bordeaux
02 February 2016
The team of architects working on the first Shamengo Villa travelled to Bordeaux January 26-29. It was a chance for them to meet our partners and explore sites that could accommodate the future Villa. Among them was Newton Park: 11 acres dedicated to environmental intelligence!
Creating with ethics
Mots-clés :
Collaborative economy, Sustainable housing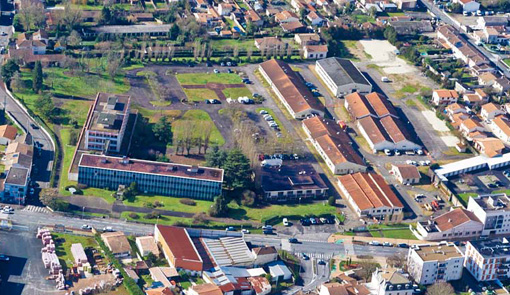 Benjamin Ancel, Diane Rougeron and Nathalie Buclin went on a comprehensive tour to better understand the Bordeaux area and its development projects: the Bordeaux Opera, the Eco-citizen House, Philomatique, Cape Sciences, the future City of Wine, the Ginko eco-district in Bordeaux-Lac … They also visited brownfield sites on the right bank of the Garonne: Cenon, Floirac, the Belvedere and the Bastide—site of the Niel barracks, which houses the Darwin eco-system project.
Newton Park was the highlight of the 4-day trip. Guided by Alexandra Carpentier, Deputy Director General of the Public Planning Council, and Florentin Casset, head of operations, our team was able to discover the extent of the new Park of Environmental Intelligence project, renamed Newton Park, which will open in March 2016.
EPA Bordeaux-Euratlantique's mission is to build and develop this park donated by the town of Bègles, which has bene welcoming activities dedicated to green growth since 2007. With an area of 4.5 hectares or 11 acres, it offers a diversified property portfolio, with an area of about 25,000 m² for building or rehabilitation. Located in the heart of town, close to the tram line C and the gare Saint-Jean, this partially cleared former industrial site is expected to become a centre of excellence for green growth in the city of Bordeaux.