The Pioneers
Du Flocon à la Vague supports Solvatten
27 January 2016
Du Flocon à la Vague (From Snowflake to Wave) has decided to donate a portion of its 2015 profits to Shamengo and our pioneers! From among the 200 Shamengo pioneers, the team selected Petra Wadström to receive funding. It's a natural choice for this Biarritz-based association that educates citizens, businesses and communities about water preservation.
Protecting the planet
Mots-clés :
Fight against global warming, Pollution reduction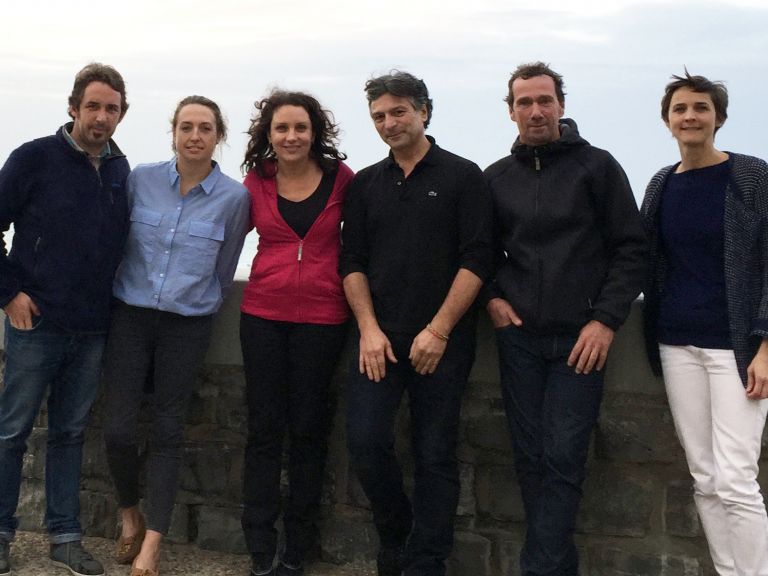 "The donation of €2,000 to Solvatten will be used to equip the village of Kakuma in northern Kenya." David Wadström announced. Solvatten is a water purification system made from recycled plastic that purifies water using the power of the sun. It has provided access to clean water for thousands of people in developing countries, particularly in Africa. In 2014, our Swedish pioneer Petra Wadström, received the international "Energy Globe Award", which recognizes the best in environment innovation.
Du Flocon à la Vague has been a Shamengo partner for 3 years and has always been present at our events in Paris. Their "Water Brigade" was a particularly dynamic feature of the Shamengo Villa stand at the COP21, organising fun, educational and workshops on the topic of becoming "Water responsible". The "Water Responsible" program is also part of the remarkable and innovative group of French sports initiatives designed to fight climate change, co-produced by WWF and the French Ministry for the City, Youth and Sports, as part of the COP 21.
To find out more about their latest activites, visit: www.dufloconalavague.org