Press review
Inspiration for budding engineers at l'Efrei
20 January 2016
Over 50 students from Efrei, the engineering school in computer science and digital technologies in Paris Sud, helped to construct and host the Shamengo Villa booth at the COP 21. On December 14, Catherine Berthillier was there to thank them.
Caring for others
Mots-clés :
Innovative pedagogy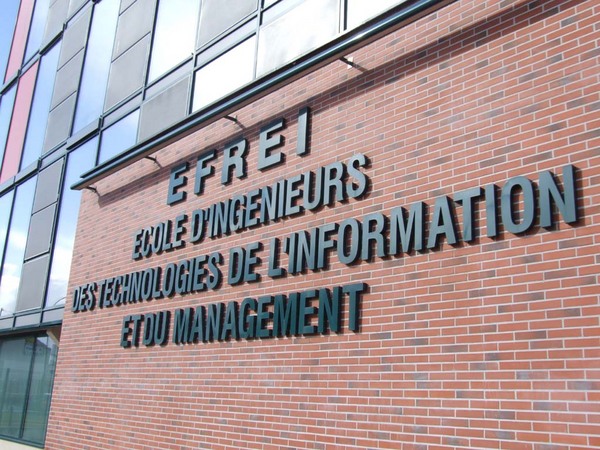 "Once you have your diploma in hand, to whom will you sell your intelligence?" This is how Catherine Berthillier, founder of Shamengo, captured the attention of the 300 Master students gathered in the Efrei lecture hall.
After recounting the history of Shamengo and the importance of innovation in our society in crisis, Catherine presented the Shamengo pioneers working in the ICT field. The objective of this talk was to inspire the young generation of engineers and computer scientists and make them think "glocal" (local solutions to global issues).
"If Shamengo allows you to put some ethics at the heart of your professional project, through the examples of social entrepreneurs who use technology in the service of a green or social cause, then we will have fulfilled the mission of Shamengo: Inspire your life. ".
Efrei students designed and developed the "Shamengo Villa" application, which allowed users to interactively discover the innovations presented at Le Bourget from November 30 to 11 Dec 2015.
To learn more, visit: www.efrei.fr