The Pioneers
Canibal makes an appearance at music festivals
03 September 2015
At the Rock en Seine festival August 28-30 in Paris, festivalgoers visiting the Kronenbourg kiosk had the chance to try out a recycling centre complete with smart recycling machines made by Canibal.
Protecting the planet
Mots-clés :
Waste management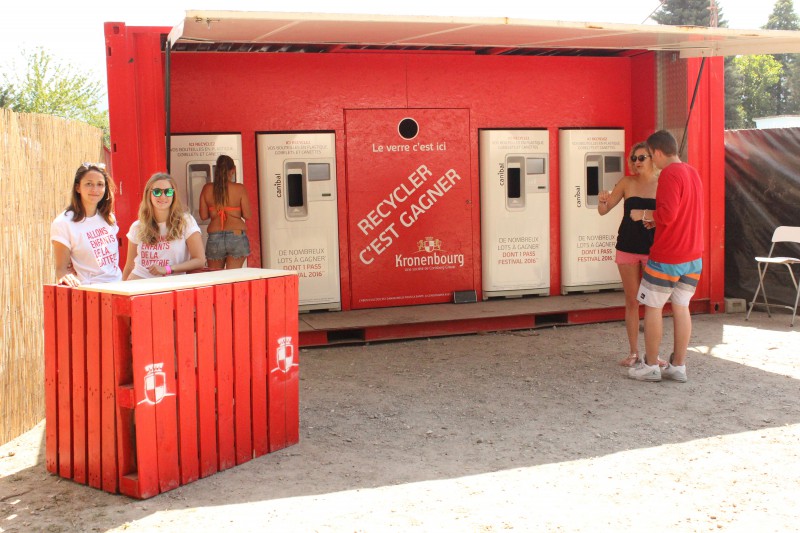 The Canibal recycling machines produced by our pioneers Benoit Paget and Stéphane Marrapodi are slowly gaining ground in France. They look like traditional vending machines, but instead of making coffee or dispending sweets, Canibal machines collect trash and offer rewards for eco-conscious behaviour. Automatic and fun, they raise public awareness of voluntary recycling. At the Kronenbourg kiosk, festivalgoers had the chance to win a free prize for every bit of waste they deposited in a Canibal,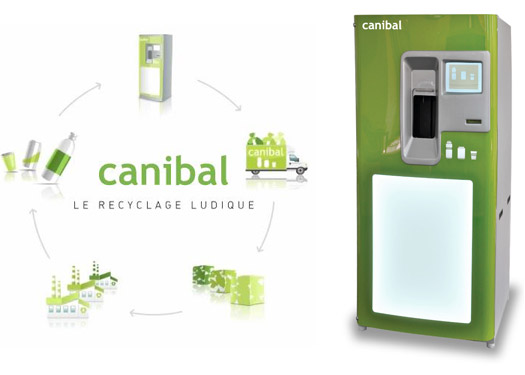 The Canibal company leases its smart machines to business. They currently have 120 machines available and expect around 100 more this autumn, 70% of which have already been leased. The concept dates back to 2002, but at that time the machines could only process drink cans. After several years of research and development, they are now capable of handling 3 types of waste (can, bottles, and cups), and the company has even created its own eco-material, Caniplac, a material made from recycled plastic cups that can be used for furniture and flooring.