The Pioneers
Sulabh International invites widows to celebrate Raksha Bandhan
03 September 2015
Defying Indian social taboos, the Indian NGO Sulabh International encourages widows to participate in religious ceremonies from which they are traditionally excluded.
Caring for others
Mots-clés :
Democracy/Human rights, Empowerment/Women's rights, Equal opportunities and social cohesion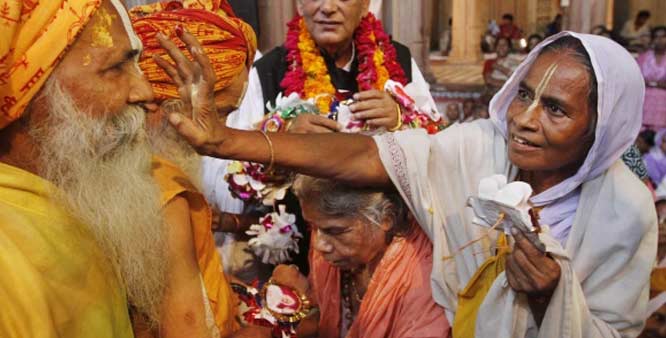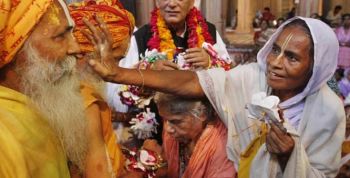 29 August was a special day for the widows of Vrindavan and Varanasi in India. For the duration of the day the stigma against these women was lifted, and they were allowed to participate in Raksha Bandhan (the bond of fraternity between to beings) along with the rest of the population.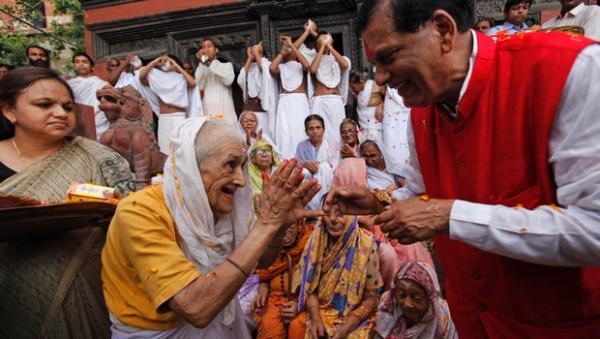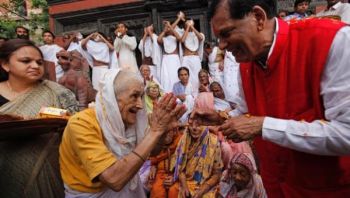 By inviting widows to participate in this celebration, Sulabh International has once again broken with the social conventions of Indian society. In India, widows are considered dead after the death of their spouses. Their marital status condemns them to isolation and approbation, depriving them of all social activities, including religious ceremonies.
At the urging of its founder Dr Bindeshwar Pathak, the NGO has been fighting for the rights of marginalised people since 1970. The most difficult challenge is changing the prejudices that have been ingrained into society over millennia.