Shamengo Team
An evening of positive initiatives
16 July 2015
Shamengo was delighted to participate in the amazing "July 14 Citizen" event organized by the Economic, Social and Environmental Council (CESE) at the Palais d'Iena in Paris. It was an opportunity for 200 changemakers to come together and share creative ideas.
Caring for others
Mots-clés :
Democracy/Human rights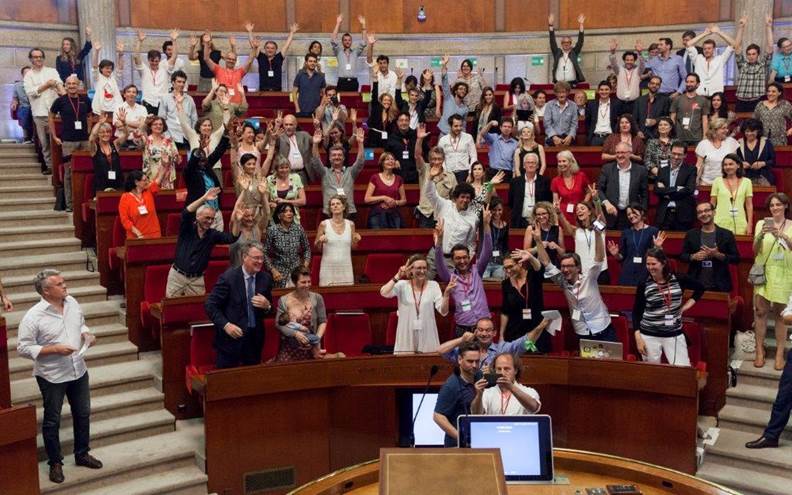 "Let's play a little game of Q and A. Stand up when the answer is yes. Are you in love? Do you believe that the best is ahead of us? Do you sing in the shower? " The least one can say for the EESC is that they found a way to shake up the usual national holiday celebrations! Seated in the semicircle of red armchairs, the audience didn't hold back–laughing and applauding wildly.
For this collaborative evening, the masters of ceremonies were none other than Jean- Paul Delevoye (EESC President) and Mathieu Baudin (Director of the l'Institut des Futurs Souhaitables or Institute of Positive Futures). In less than a week they managed to unite 200 associations, businesses and other groups with positive, alternative, and inclusive visions for the future of the country. These changemakers were invited to propose concrete solutions to "unlock France" in a creative and fun atmosphere.
In a dozen brainstorming workshops, participants developed, in one hour, powerful project ideas to encourage France to project itself into the future. The result? Promoting a culture of risk taking, even creating competition for citizen initiatives to encourage civil disobedience. To formalise the potential of these ideas, participants cast a parliamentary-style vote.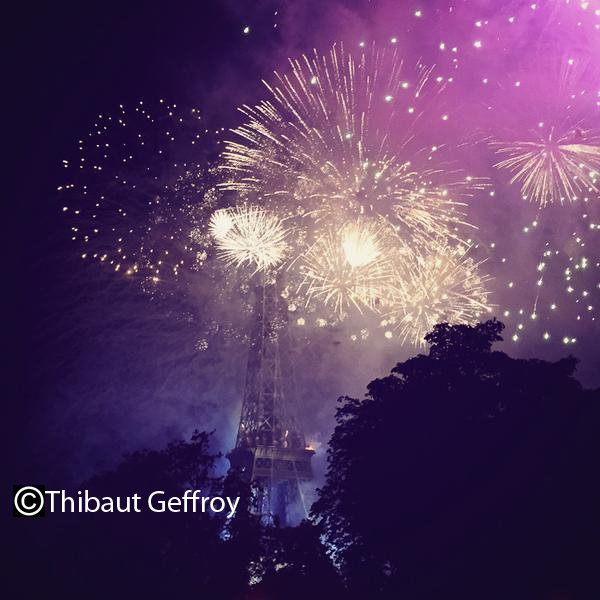 This citizen's July 14 also included an announcement of the launch of a web platform congresdufutur.org (finalised in a few days) that lists all the major players in social economy and sustainable development. On the site, users can, among other features, discover innovative ideas and inspiring reading materials.
The highlight of the evening was the traditional fireworks display just a few steps from the EESC at the Eiffel Tower. Participants had ringside seats for the show! The final word goes to Jean-Paul Delevoye: "When you are passionate, obstacles are an opportunity. Our country is hungry to reinvent itself. If we mobilize this energy as we have tonight, the country will be able to change at full speed".