The Pioneers
Solvatten on the front line
01 July 2015
After months of preparation, Solvatten water purifiers have reached the Darashakran refugee camp in Kurdistan.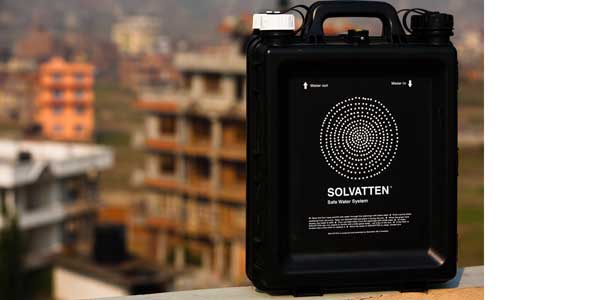 Fighting in the Kobanî region in the north of Syria has led to the displacement of thousands of people to Kurdistan. Faced with the onset of extreme temperatures exceeding 50 ° C, access to water is a priority for local and international aid groups.
Placed on the ground or on a roof, portable Solvatten units absorb UV radiation to purify dirty water, making it potable. With the help of the Kurdish organization KHO, Petra Wadström's technology will be used to help refugees, especially young children and the elderly.
More than 10,000 refugees live in the camp of Darashakran in makeshift tents, waiting to be rehoused. Each Solvatten unit donated will purify 40L of water per day.