The Pioneers
Suzanne Lee develops the clothing of the future
03 June 2015
Our English pioneer Suzanne Lee has moved to the US to put her knowledge of bio-design in the service of a biotech company in New York. The challenge? Developing a viable synthetic alternative to animal leather.
Creating with ethics
Mots-clés :
Ethical fashion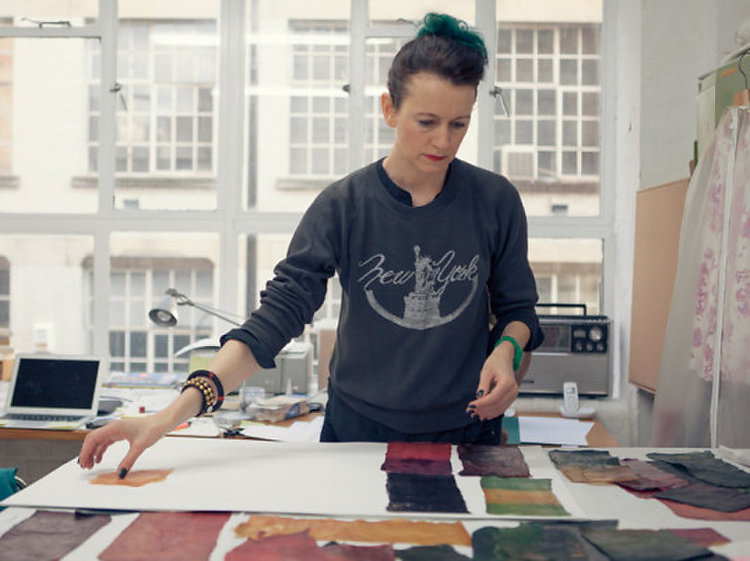 In her new role as artistic director at Modern Meadow, Suzanne is well-positioned to design the textile of the future. The company uses the bio-printing – 3D printing of cells, tissues and organs – to produce synthetic meat and leather for clothing. By becoming artistic designer for the start-up, Suzanne has the opportunity to accelerate her own research by working on new leathers as well as on bio-printed materials.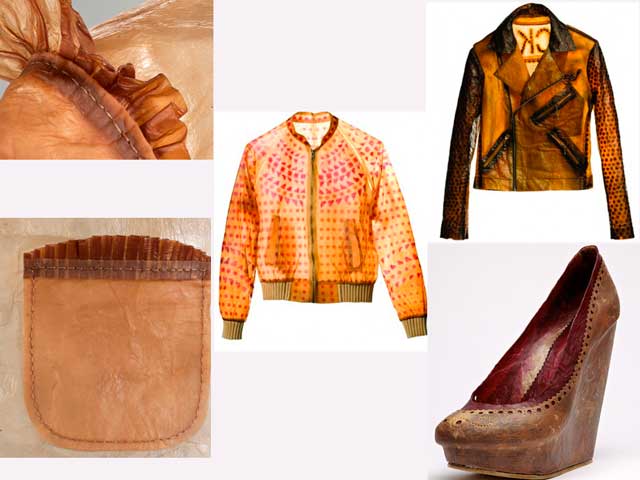 You might remember that in 2013, Suzanne Lee welcomed us to her small London studio with a cup of tea—full of the bacteria she was cultivating! Her idea of growing your own clothes using bacteria could represent the future of clothing production, saving water and reducing our dependence on chemical products.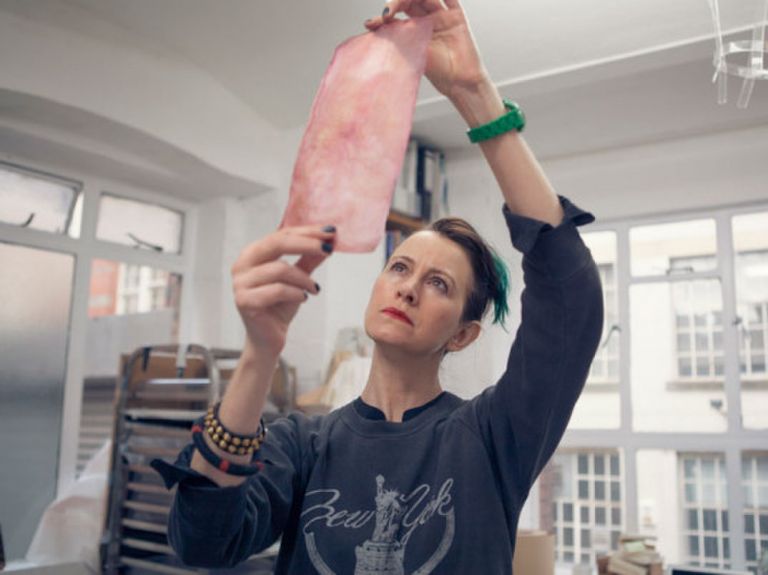 As a result of this recent collaboration, the designer is brimming with new ideas. Suzanne dreams of making a dynamic textile that can react to the human body, like a second skin. Cells, such as sensors, could react to body temperature, for example transforming the garment into a warm and protective coat in cold environments.
Let Suzanne convince you of her vision with her TED talk.