The Pioneers
Internship with Shamengo pioneer: the latest from Cape Town
27 May 2015
Justine, a student at Promising – a network of partner universities - was selected for summer work placement with Heath Nash. Immersion in the life of a trainee Shamengo pioneer.
Creating with ethics
Mots-clés :
Eco-design, Sustainable housing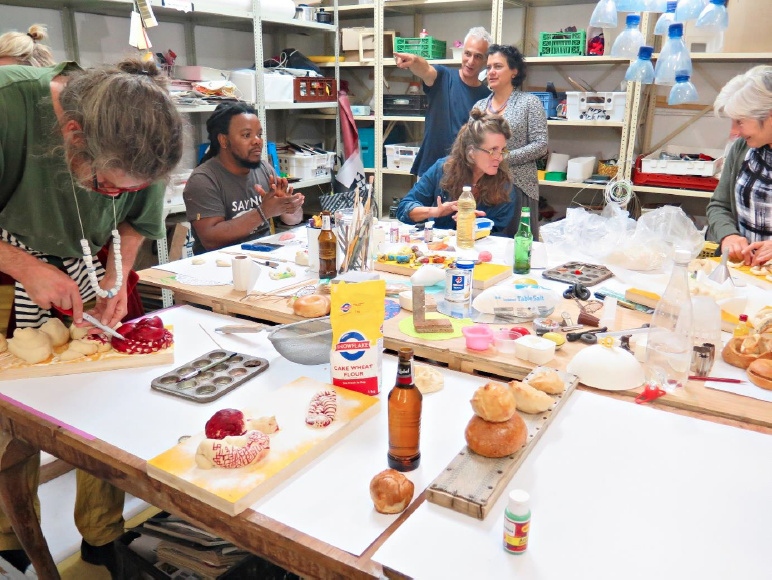 You'll remember that Health recently set out on a new creative path. He put on hold his work designing recycled lighting fixtures and is now working with the MakerLibrary I am U. Every day, Heath and Justine welcome new people – artists and curious members of the public – and help them to understand the MakerLibrary concept.
This international business student has already had the opportunity to attend two workshops—the first with 45 students from Kaospilots University and the second as part of 1st Thursday : a monthly event organized by the City of Cape Town on the first Thursday of every month, promoting local culture and art.
Since last week, Justine has been in charge of keeping the public updated on Heath Nash's latest activities on www.makerlibrary.org. She publishes daily photos, updates the list of new books available in the library and oversees event planning.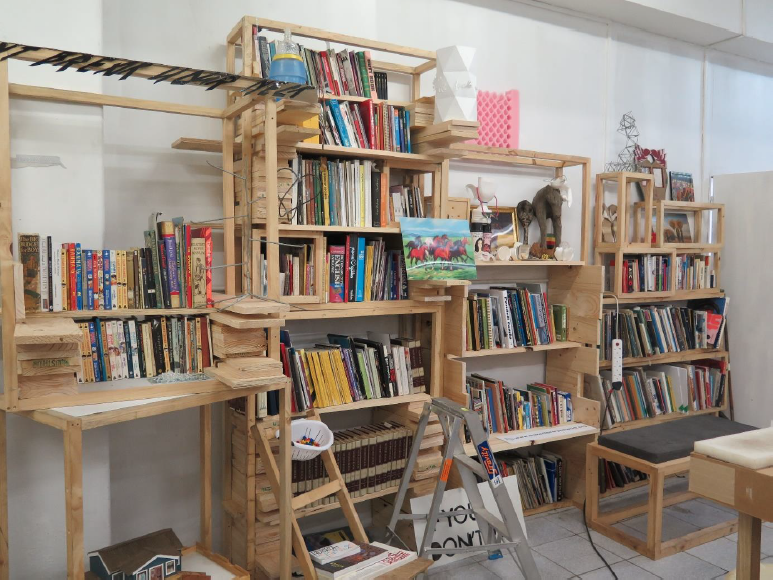 In parallel with his job as "Librarian", Heath wishes to include our intern in the creation of a community of artists, local designers and artisans via a blog and social networks.
As for Heath's schedule, he continues to create design pieces on demand. And the demand for his work is huge in Scandinavia! The artist has been invited June 5-7 to the Kunstbanken Art Gallery and Stoppested Verden-International in Hamar, Norway; and June 8-14, he will be at the Isandi Konsept AS in Oslo.
Finally on August 6, Justine and Heath will participate in Open Design Cape Town: an event that aims to put collaborative design within everyone's reach. Their aim is to teach people about the enormous potential for using waste items in art and design and to stress the importance of crafts in the local economy.
There's no time to settle into this internship, as Justine is off to a flying start!