The Pioneers
The high price of fashion
21 April 2015
Two years ago in Bangladesh, the collapse of Rana Plaza garment factories that served several major fashion brands caused the death of 1,133 people. Since then, April 24 has been named Fashion Revolution Day in honour of the victims.
Caring for the mind and body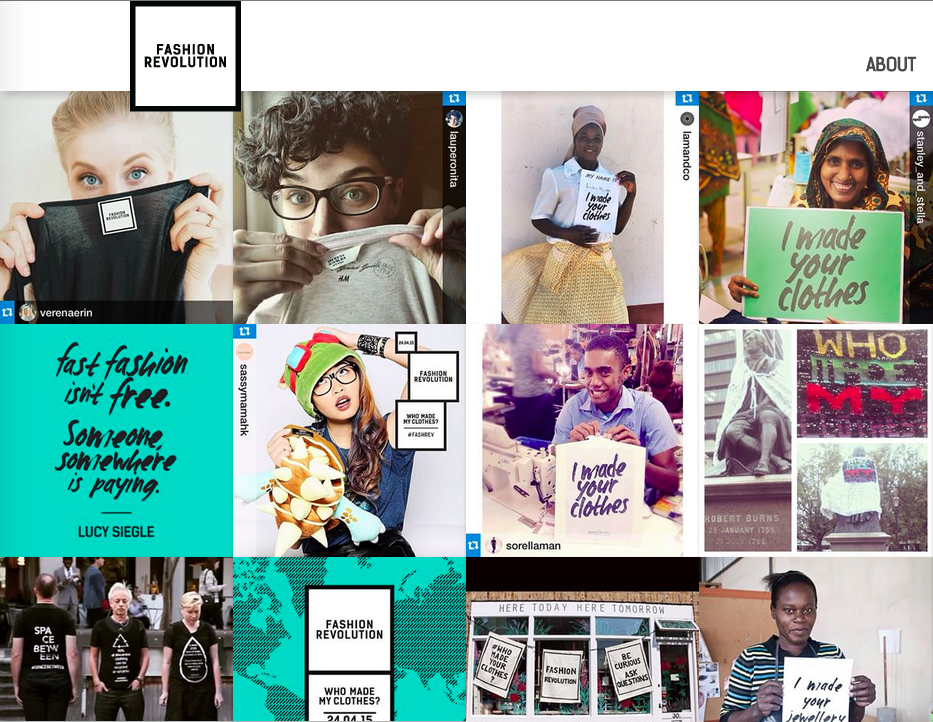 66 countries have adopted the initiative launched by the English designer Carry Somers. The aim is to involve consumers in forcing the clothing industry to show greater transparency in the production process. Our pioneer Isabelle Quéhé – founder of the Ethical Fashion Show – is part of the French branch of this movement.
To participate, simply take a picture with the downloadable official sign and include the tags: #jeveuxsavoir #fashrev or #whomademyclothes. Then share your selfie on the official Twitter site for the group or on their Facebook page.
This campaign aims to reveal the heavy price paid by tiny hands by the planet for the manufacture of our clothes. The garment industry is second most polluting in the world: the chemicals used pollute water supplies and are harmful to humans. In addition, textile workers, farmers, spinners and dyers face poor or unsafe conditions and low wages.
This international movement hopes, above all, to send a positive message: the textile industry has a huge economic and social role to play. The group will work to inform lawmakers in order to ensure that laws impose more transparency on multinationals and promote a profitable textile industry for all.
This Thursday, April 24th, Isabelle Quéhé is inviting those who are interested in creating a more responsible fashion industry to join her at Archipel.