The Pioneers
An organic revolution in information transmission
15 April 2015
Researchers from the Institute of Electronics and Telecommunications of Rennes (IETR) have successfully developed flexible and printable organic circuits—on the skin.
Protecting the planet
Mots-clés :
Green Tech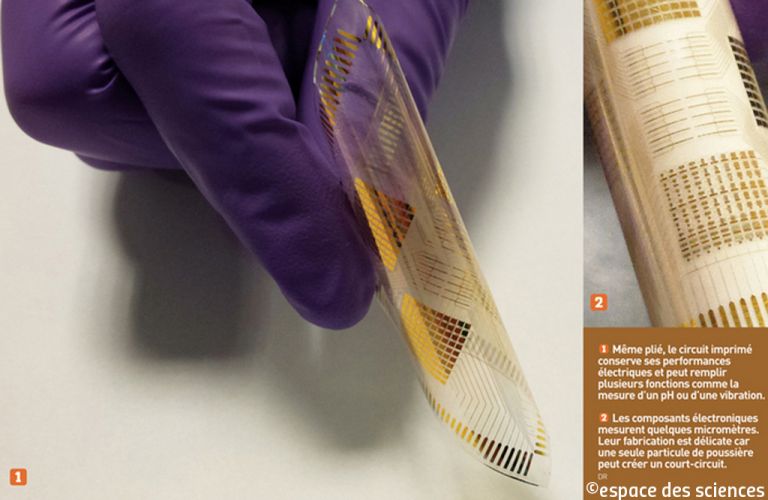 Vital to their project was a major discovery by our pioneer Alan Heeger, who invented the world's first flexible solar panels. As part of his research, Alan demonstrated that organic molecules can convey information, in the same manner as transistors.
Working from the idea that "a printed circuit board is nothing but an complex of transistors, consisting of a driver, a semi-conductor and an insulator," the Rennes researchers successful developed a new kind information transmitter. The potential applications are numerous: electronic patches on the body, advertising screens, product quality management, antitheft systems, and more.
It's a revolutionary step forward because these organic molecules (carbon, hydrogen, oxygen and nitrogen) cost nothing, do not pollute the environment and pose no health risks.
Industrialists are showing a strong interest in this promising research. But the 100% organic semiconductor and insulator are still being strength tested. The research team also wants to replace the gold in the circuit with an organic molecule to achieve a fully transparent circuit board.