The Pioneers
A couchsurfing world tour
01 April 2015
Photographer Malte Jäger immortalized his months-long world tour with the global community of couchsurfers- the initiative of our pioneer Daniel Hoffer. The shots captured from his travels document the different types of hospitality that he was offered around the world.
Caring for the mind and body
Mots-clés :
Psychological balance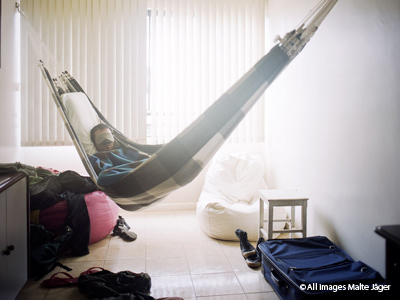 In these pictures, Malta immortalizes his various trips and encounters, often in very unlikely places: from the Brazilian hammock, to the friendly US dorm, to the simple Indian carpet! Free lodging, offered by one stranger to another, helps to forge new, authentic relationships, without the distortion of a financial transaction.
Hosts are free to simply offer their couch for a night or to play tourist guide to the guests they welcome. The one constant is that the bill still comes to the same amount: zero.
This global network – already in 200,000 cities – now connects nearly 10 million members on its interactive platform listed by city and organised by shared interests and passions. No couchsurfers in your town? Be the first to sign up!
Check out this world tour in images: http://mashable.com/2015/03/27/couchsurfing-world-photos/