The Pioneers
The Nicolas Hulot Foundation needs your voice on climate!
11 March 2015
The Nicolas Hulot Foundation (FNH) is rolling out a platform to give visibility to anyone with a great idea to tackle climate change. My Positive Impact is a 'crowdliking' campaign that relies on public participation to put forward the best initiatives. Two Shamengo pioneers were among the candidates selected to participate.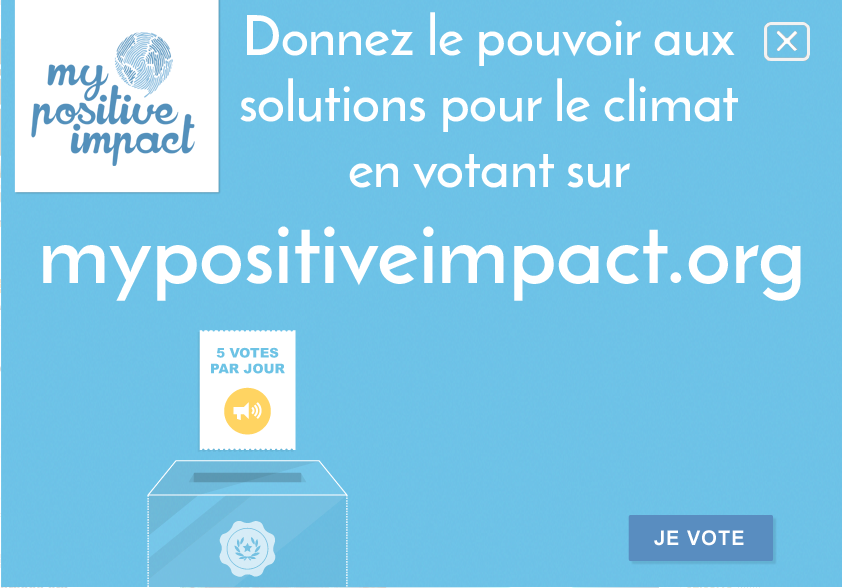 Associations, entrepreneurs and communities are developing vital, replicable initiatives to fight climate change. FNH wants to promote a vision of society in which the good ideas of some "become opportunity for all." 100 initiatives have been selected by the Foundation as part of My Positive Impact campaign.
We put forward the names of a select few of our Shamengo pioneers, and Thomas Granier and Benoit Paget have been selected!
The names of the first 50 candidates will be announced from March 11 and the second crop of names will be released in May. It's up to web users to vote (www.mypositiveimpact.org) for their favourite project; FNH then makes the votes public with a communications campaign designed to attract investors, industry experts and partners.
Trophies will be awarded to the winners in December 2015 during the COP21.