The Pioneers
Men in skirts storm Luxembourg Palace !
05 February 2015
On the occasion of Women's Day, ten skirt-clad men from the Hommes en Jupes (HEJ) association will visit the "Palais du Luxembourg". It's an opportunity to reopen the debate on gender parity in daily life.
Caring for the mind and body
Mots-clés :
Physical well-being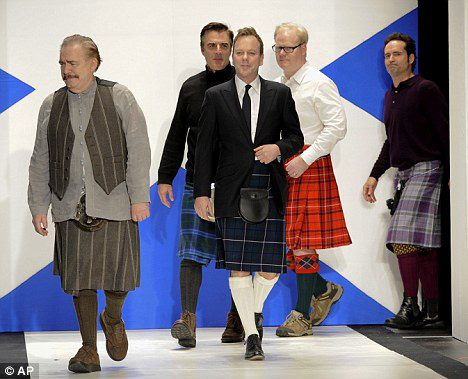 In this historic forum where a suit and tie are the norm, these skirt advocates will make their voices heard. After this appearance, our pioneer Jerome Salome and his HEJ Association shouldn't have any trouble catching the attention of the political higher-ups.
The action is symbolic, since to visit the Palais du Luxembourg "proper attire" is officially required. The HEJ are out to prove that a skirt can be serious option for menswear. After all, no law prohibits men wearing this article of clothing.
Part of the focus of the association is media awareness to help the public become comfortable with this fashion choice and to encourage more men to adopt it. HEJ also aims to be free of stereotypes and to fight against social conventions that sometimes associate wearing a skirt with being effeminate
In recent years, major designers like Jean Paul Gaultier and Marc Jacobs have shown skirts for men in their haute couture collections. And, as proof that this fight is becoming more topical to the general public, a popular TV show has seized on the phenomenon. During the recent 'no-pants' day, Touche pas à mon poste ("Hands off my post") host Cyril Hanouna & commentators from the show were all wearing skirts. A wink and a nod of solidarity to HEJ!
Keep an eye on the association's Facebook page for photos from the event.