The Pioneers
EGG takes National Geographic prize
04 February 2015
Jamie Young, the Shamengo pioneer and young entrepreneur who specialises in providing electricity to off-the-grid populations, has won the National Geographic Terra Watt competition.
Caring for others
Mots-clés :
Equal opportunities and social cohesion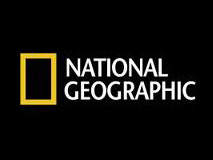 It may be hard to believe in 2015, but one in five people in the world still lack access to electricity. With his rental system for electric batteries and service shops to recharge them, Jamie has brought light to communities excluded from the conventional power grid.
The National Geographic group—consisting of magazines, TV channels, and educational products—has created a group of experts who review and reward initiatives that take an innovative approach to the challenge of providing electricity to people worldwide. Jamie pocketed 110,000 euros for his social enterprise EGG-Energy.
With this tidy sum, Jamie plans to equip 500 households with telephones. The beneficiaries will be able to use the phones to pay the small monthly rental fee for their electric lights. After several months of payments, they will become the proud owners of their lighting equipment.
Things are looking up for Jamie. A budget of 55,000 euros has just been allocated by the Alstom Foundation that will allow more than 400 school children to benefit from lighting and equipment for their local schools. Stay tuned.