The Pioneers
Oyster shells new 3D printing material
17 December 2014
In partnership with the l'Université de Bretagne-Sud, our pioneer Martine Le Lu, who recycles waste oyster shells, has developed a new biodegradable filament to print 3D objects.
Protecting the planet
Mots-clés :
Pollution reduction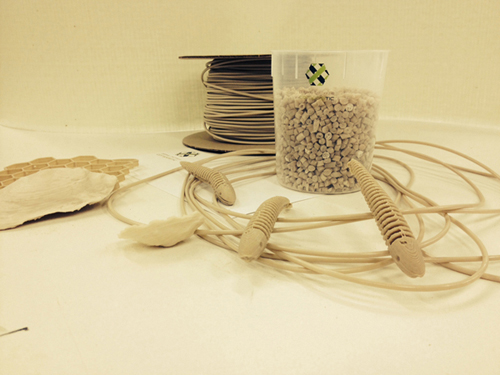 At her factory in Morbihan, Brittany, Martine Le Lu has transformed thousands of tons of oyster shells into a powder that is used in industrial paint for road markings, as well as in food processing, cosmetics and hygiene products. In 2015, she will be launching a new product to meet a trending demand: 3D printing.
The oyster shell powder produced in Martine's factory is a sustainable option to replace land aggregates – a non-renewable resource – as a 3D printing material. The powder would improve the aesthetics of printed objects and offer the natural shades popular in the world of design and prototyping.
A measure of the future success of this idea: in advance the official launch, our pioneer has already been approach by interested clients.