The Pioneers
Shamengo helps bring sleeping bag coat for the homeless to France
26 November 2014
A winter coat for the homeless that turns into a sleeping bag after dark: it's the brainchild of American designer Veronika Scott. Thanks to the Shamengo network, this innovation is now coming to France.
Creating with ethics
Mots-clés :
Eco-design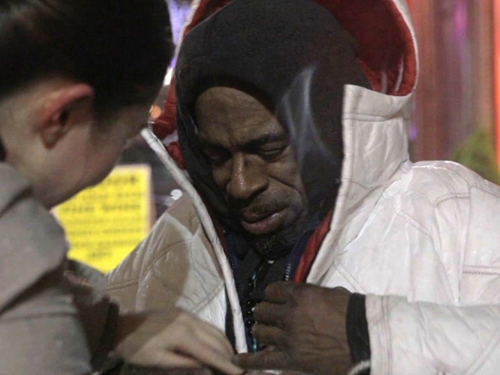 At our event in September 2013, we honoured Veronika's project and set up several meetings with associations and entrepreneurial actors wishing to implement her ideas in France.


Following this meeting of minds, Christine Bruneau has launched a program in France that aims to distribute 4000 coats for the homeless this winter. Veronika's outstanding creation could provide an emergency response to the increase in social misery in France over the past three years.

This hybrid coat is also part of a virtuous supply chain. The composition of the coat includes many recycled materials, including insulation made from plastic bottles and fabric from old fire fighting uniforms, making it beneficial for people and the environment! However, to reach a sufficient volume of production, the association now faces the challenge of raising funds through crowdfunding and through donations from businesses and charitable foundations.

Eventually, the donation system Veronika has established in the US could be adopted in France. This system allows members of the public to purchase a coat for someone in need in the city of their choice.