Press review
2014 Shamengo event a rousing success!
24 September 2014
The second annual Shamengo event was held on 19 September 2014, with the actors of tomorrow gathering around a common cause. It was a victory for green and social innovation, one we won't soon forget!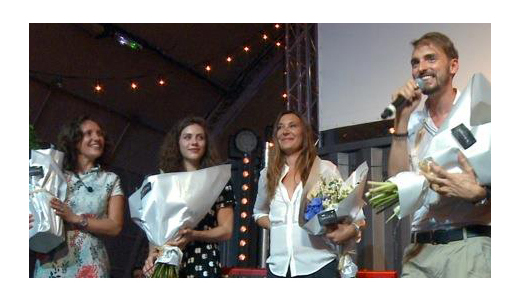 Sometimes a single day can be enough to shake up established ideas and deliver solutions for the world of tomorrow. A wealth of innovation, productive co-creation workshops, powerful speeches full of reasons to hope, and an exceptional support network … The 2014 Shamengo event had them all! No fewer than 500 people united with us around a common cause, including cultural and media personalities, such as Christophe Willem. We want to say a massive thank you to all of the participants and to all near and far who followed this memorable event.
The day started with a bang with six co-creation workshops, attended by nine of our pioneers. The discussions were lively and concrete, focussing on how to implement the innovations of our pioneers in France and around the world. Naturally, we will be posting updates on these implementation plans in the coming months. A warm thank you is in order for all of our partner facilitators, who led discussions masterfully: Relations d'Utilité Publique, Noveterra, from Flocon à la Vague, l'Atelier, Belong & Partners, and Ateliers de la Terre.
Catherine Berthillier, founder of Shamengo, kicked off the events of the evening. Nine of our pioneers presented their innovations onstage before a packed house, accompanied by their sponsors. We also got a big helping hand from Nicolas Hulot, who emphasized the essential role of the Shamengo community in ushering in a new and better world. The evening ended with a fantastic concert by Christophe Willem, accompanied by Zazie and Al.Hy.
It was a brilliant end to an enriching day. But the green and social revolution led by our pioneers, is just beginning. See you at next year's event!