Press review
Seattle turns green !
12 May 2014
After conquering individuals and companies, Tammy changes scale and seduces townships...
Green spaces in cities are often hard to reach for men and their machines, like for example the space underneath the viaduct crossing the city of Seattle. .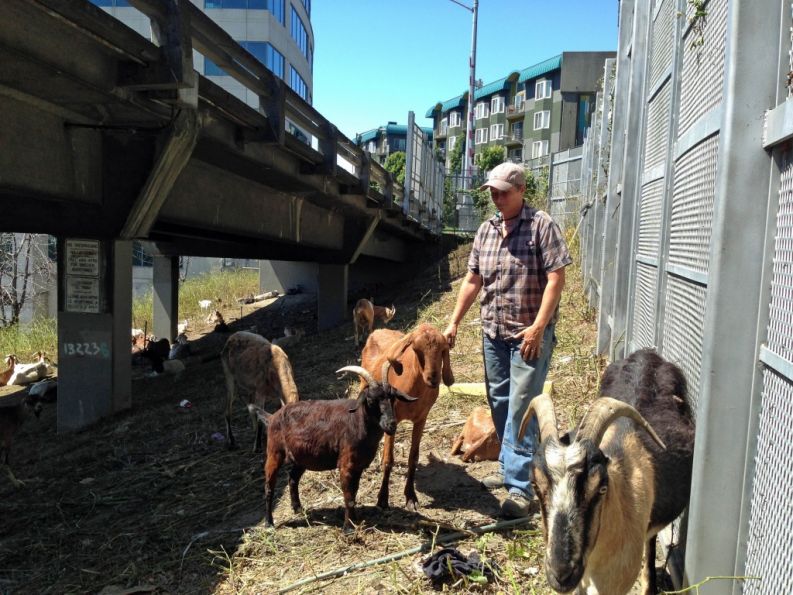 That's why the township called upon Tammy and her goats to make the mowing optimal… And give the cities a breath of fresh air.
Ruminants have considerable advantages: ecological, economical and quite, they offer above all a new look to the city. All of the sudden, the latter becomes less mechanical and gives life to the urban.
We were only waiting for a city turning green !