The Pioneers
What would happen if the Norwegian sovereign wealth fund, the most important worldwide, decided to stop investing in fossil fuel?
24 April 2014
Is there any point telling you we're already dreaming about it?
Protecting the planet
Mots-clés :
Biodiversity protection, Green Tech, Renewable Energy
Many are sceptical when it comes to stop investing in fossil fuel… The members of the norwegian wealth fund are thinking about it and they have asked a group of experts to establish a report to answer the question.
Such a decision would not affect multinational so much as they would affect all other actors involved, including the consummers. In other words, this decision wouldn't necessarily mean a chang of paradigm and would only have minor consequences- at first, on the fuel market.
After all, change doesn't happen from one day to the next, and if the richest sovereign wealth fund in the world iniciates the move, chances are high that others do the same.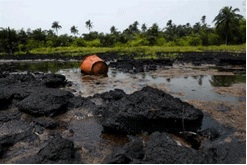 Gaz and fuel are two issues we hear more and more about. Is it a coincidence if Total turnover decreased by 20% last year?
I already imagine the day where, just like Esteban, we turn our garbage into fuel, or that our cooking oil will go straight into our fuel tank, thanks to Yumi's ingenuity.
Whilst waiting though, let's favour public transport !